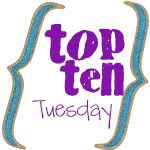 Thanksgiving is one of my favorite times of the year.  Partially because it's the Fall and I love the leaves that change color and the chill in the air.  But to be honest it's because of the food.  I love to eat and I love food.  So Thanksgiving is like a little day of heaven for me.  So, I figured I'd do some searching around for some great recipes of my favorite Thanksgiving dishes to spread the love for this upcoming day of Thanks.
Sweet Potatoes are a Thanksgiving staple.  Some people don't like them (Moviestar included) because the idea of a "sweet" potato just churns their stomach.  But I have been a fan since I was eating them out of baby food jars. However if you add all sorts of fantastic goodness to them like you'll find in this recipe from The Third Boob , everyone will become a fan. Check it out for the full recipe and yummy photos.
2.Butternut Squash Mac 'n Cheese
I love Mac 'n Cheese and this is a great spin on that old fashioned dish.  Try it out and thank Pinch of Yum for this faboo recipe
3.Oven Roasted Garlic Brussels Sprouts
So Brussels Sprouts may not normally be on your Thanksgiving table but to be honest they are pretty darn good. Especially when covered in garlic, oil and salt & pepper and roasted in the oven.  Try out this recipe from The Cooking Photographer and you may never deny those crazy sprouts again.
This is again one of those dishes you will probably find on 98% of Thanksgiving tables around the U.S. But it probably won't have fresh bacon, pimento and gobs of cheese… or will it?  It will if you follow the Pioneer Woman's recipe.  I must say she is known for having a few healthy choices but not at the expense of taste, flavor and all around yumminess.  So, your tummy may not feel healthy eating these green beans but your mouth will be in heaven. Thanks Ree!
5.Traditional Southern Cornbread Dressing
Ever wanted to make a dish that just screams "richly southern"? Well, then do it! And make it this Thanksgiving. Cornbread Dressing is a staple of the south and this recipe from Deep South Dish fits the bill. It looks just the dressing my Texan Grandma used to make and I think I just might have to join "ya'll" on this one.
6.Mashed Potatoes with Cream Cheese
Okay so, now I'm on this southern kick and I just had to keep looking around Deep South Dish and what did I find? Big Martha's famous Mashed Potatoes.  Yes, that's Martha Stewart's mother if you didn't know and though I'm really trying to find recipes from little blogging ladies, this one took the cake.  Cream Cheese in mashed potatoes?  Gotta love it.
My mom always makes these for Thanksgiving and I thought that this recipe from Chaos in the Kitchen was just perfect and I must say the image looks delish.  Really want to try this out.
Yes, you read that right: Home – Made.  That means you make it. No, you will not buy Cranberry Sauce in a can ever again.  I never had it homemade until Moviestar gasped when I told him.  Then together we made some of the most amazing Cranberries I've ever tasted.  This recipe from Welcome To My Kitchen is just about perfect, thanks to Sheila.  But I do want to give you one more ingredient that you will not want to leave out: cinnamon.  Use Sheila's recipe here but add 2 cinnamon sticks to your pot.  This minor addition will change your life.  And no, I'm not over-exaggerating.
So, when I was a kid my Dad always made stuffing with apples in it and it was my favorite.  So, while in search of a similar recipe I came across this one from Whipper Berry that seems to take my Dads idea to a whole new level, with cranberries.  As we've just addressed, I'm mad about cranberries so this recipe seemed to speak to me….. really.  I can hear it whispering my name right now…. I've got to go.
Okay, one more. This is more than a recipe.  Actually it's not even a recipe, it's just an idea and I love it.  Thanksgiving is about remembering what we are thankful for.  So, why not have all your guests write what they are thankful for, put the paper in a crescent roll and when folks tear open their rolls a thankful quote will be found. Might sound a bit strange, but if you do it right and according to Beauty and Bedlam then this just may be a new family tradition.
Want to see more Top Tens? Head on over to OhAmanda.com!