Each component of a wedding goes through fads. Rather than a plain piece of paper with elegant writing, wedding programs are now practically art. The design depends on many things, but primarily the theme of the wedding. Along with the motif though, there are always trends. Like every other part of weddings, the trend is toward old-fashioned simplicity and sweet, elegance. Wedding programs are no exception. Programs are a detail of the wedding, but they are one of the first things that your guests see when they arrive. They're also something that each guest receives and more importantly, the are probably the number one momento for you and your guests. Wedding programs are that one special piece of paper that everyone has as a keepsake and proof of the special day.
A cool trend is to make wedding programs more than just a program. This is ideal for weddings in warm places especially. The most common other use for a wedding program is a fan. It can simply be put on a stick, place of wood or attach it to a straw fan. You can make it into other tings, too. Another cool idea is a crossword puzzle. Guests can fill out the crossword puzzle with names of the wedding party, family names and more. Include some personal details, such as where you met, where you are going on your honeymoon and anything else you'd like your guests to know. Another great one is to fold wedding programs into a paper game. Every girl knows about these.  They'll be fun for kids and definitely original. If you really want to put in effort,  A very interesting program I saw one that doubled as a calendar. It's very unique, but just don't make it of twelve photos of you and your husband. As loving as your friends and family may be, only very close relatives will be okay with you adorning each month of their calendar.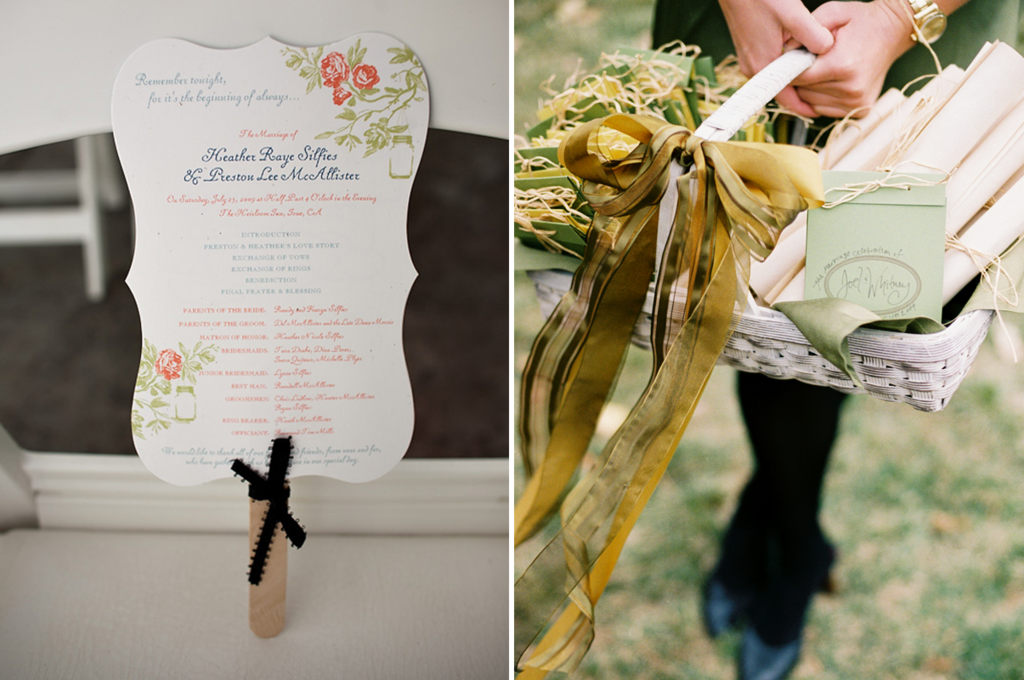 The shape of the wedding program is also no longer just rectangular. It also can be as many pages as you wish. If you want an interesting shape, choose shaped edges. This could be an old fashioned victorian cut or something much simpler as a butterfly, heart, diamond, circle or flower. You can also singe the edges or crease and wrinkle the paper for an antique look. If you want a great vintage look, wrap the wedding program like a scroll. Also, if origami can work with your motif, then put it to good use with your wedding programs. The sky is the limit, just make sure it's tasteful and fitting of your wedding theme.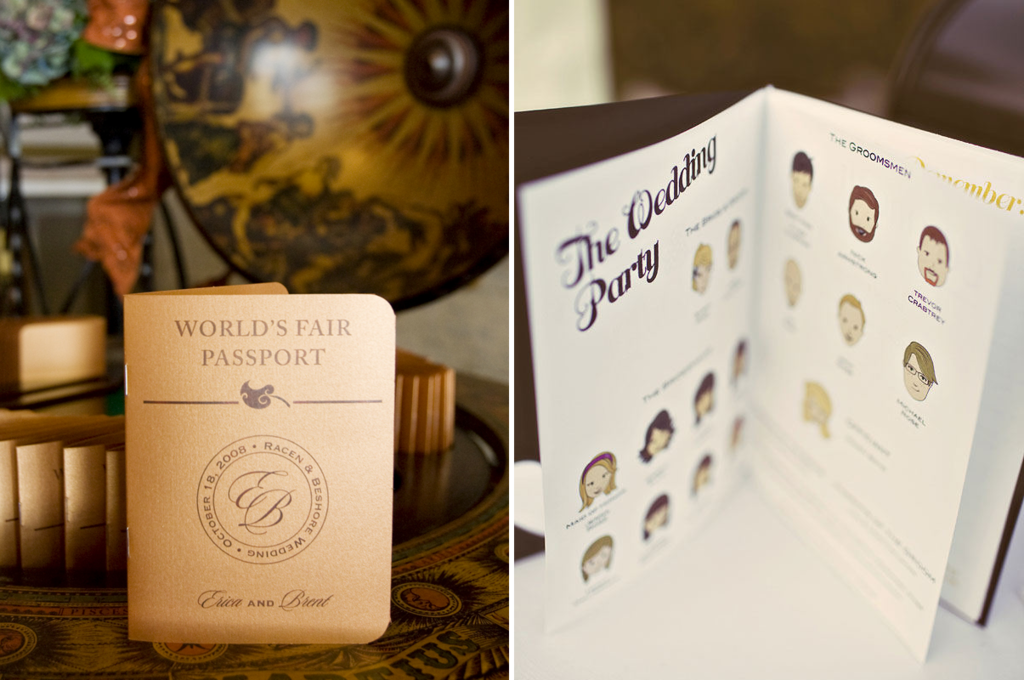 Lastly is the design. The possibilities for the design of your wedding programs can be as varied as wedding invitations and themes. Ribbons are a major component to wedding programs no matter what the theme. Either string or ribbon are a great addition to the programs. Some contemporary designs are diagrams, timelines, equations, avatars, etc. Intricate old-fashioned patterns and simple and/or natural elements are back in style, too. For destination weddings, wedding programs similar to a passport or incorporating a map are great options. If your wedding is near a holiday, include elements of the holiday. If your big day is around Christmas, make your program resemble a Christmas present. The one thing that is certain for wedding program trends is that programs are never plain.
So, use color, your imagination and your personalities to make your wedding program original. Your day only comes once and these will be mementos for you and your guests for the rest of your life.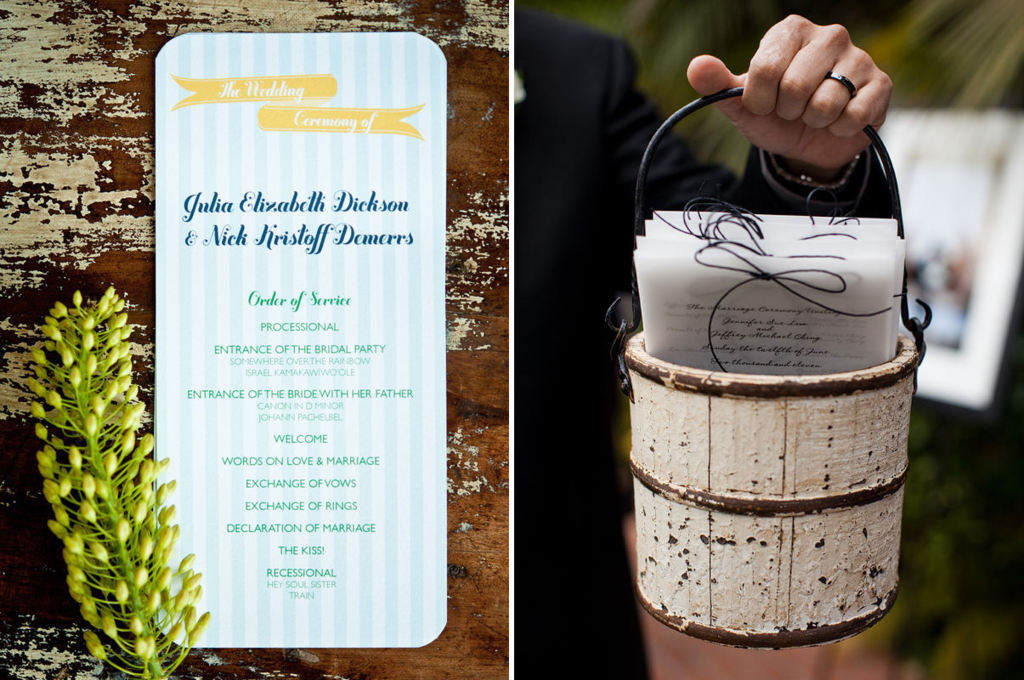 Photos courtesy of Style Me Pretty