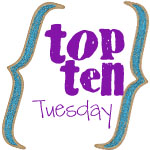 With my job I have to work early mornings, not everyday but most days.  This is one of them and I just can't stop thinking about all the reasons why I don't like doing it.
1. I'm still tired
2. I can never have enough coffee
3. I have to walk the dogs right away and it's too early and cold
4. It's dark and I can't read my Bible without disturbing my husband
5. I don't eat breakfast so I end up hungry all morning
6. I am tired for the rest of the day and struggle to get anything done after work
7. The people I work with are never awake so they are pretty useless at that time
8. I'm tired all the time….. Oh I mentioned that already?
9. It just plain stinks to get up that early
10. Last but not least …….. I'm tired all the time