This is a sponsored post written by me on behalf of Burt's Bees at Target for IZEA. All opinions are 100% mine.
Fall has arrived and I could not be happier about it. Along with cool refuge from boiling temperatures are all of the things that make the season great. I love everything that comprises the autumn season – cozy cardigans, fluffy zucchini bread, colorful foliage, warm scarves, the nip in the air and, of course, the bevy of pumpkin products that hit the market. Once mid-August hits, there is a flurry of pumpkin pies, pumpkin coffees, pumpkin candles, pumpkin breads, pumpkin cookies, pumpkin scents, pumpkin cakes, pumpkin pastas and more. Basically, if you can taste it or smell it, then it can be fused with pumpkin in some way.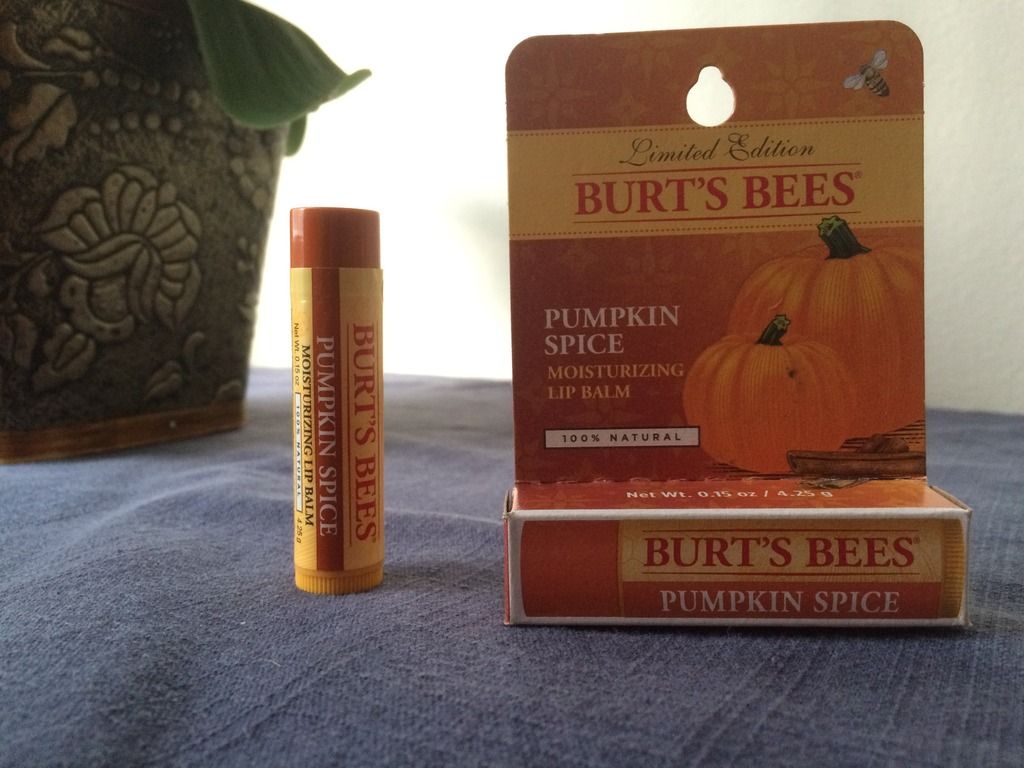 Some are great and some I can live without. Out of all of the products that accompany the autumn season, the one that I look forward to the most is lip balm. Unlike all of the other pumpkin products, this one stays on your lip and close to your nose all day for creamy and delicious reminder of pumpkin all through out the cold months.
Burt's Bees Pumpkin Spice Lip Balm is my go-to beginning in autumn, because it not only keeps lips hydrated, it also smells of rich pumpkin. I love that it is full of all natural with nutritional beeswax, creamy pumpkin and spices and free of unnecessary fillers like parabens, phthalates, petrolatum and SLS. If you are not a fan of pumpkin, there are still plenty of soothing and sweet-smelling moisturizing lip balm flavors from Burt's Bees from which you can choose. However, if you are like most people, then the Pumpkin Spice lip balm is almost guaranteed to be your favorite.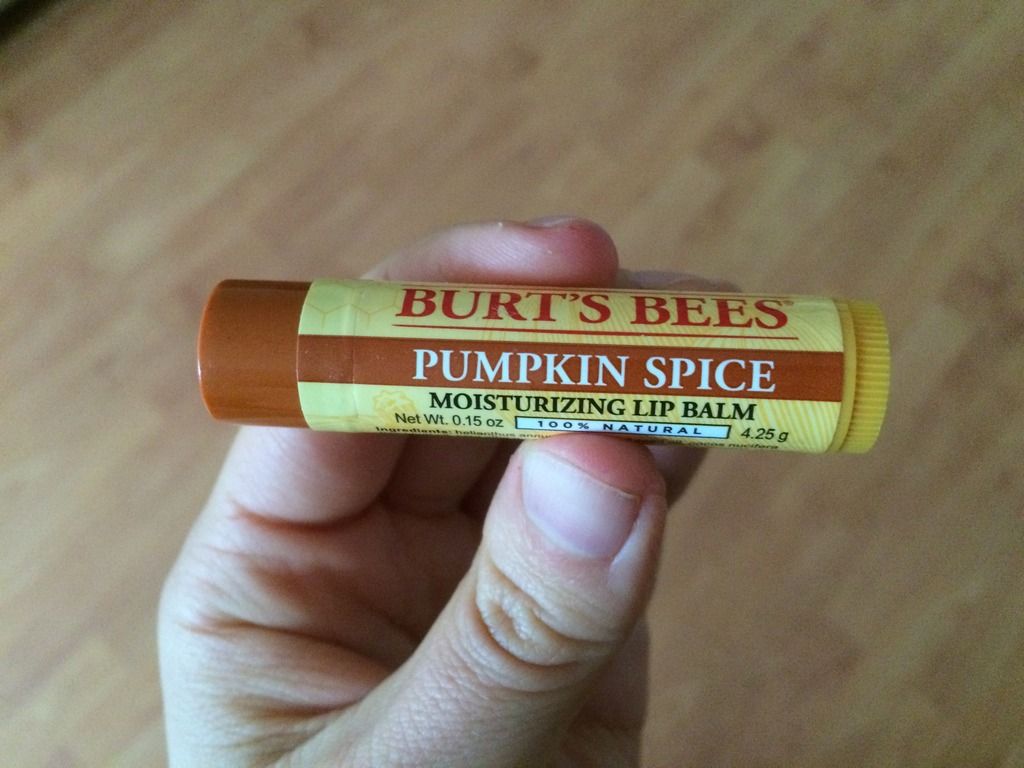 I personally like Burt's Bees in general, because I know that when I buy Burt's Bees products that I am getting quality. That is highly important when it comes to keeping lips nourished during the cold weather months. If you lips are in pain, then your entire day will be full of pain. If you have ever ever experience dry or cracked lips during the fall or winter, then you already know that everyday tasks become difficult to do. Eating, talking, smiling and laughing become painful and can ever make exacerbate problems. If you need to give some tender love and care to your lips during the cold weather, then make sure that you use something of quality, such as Burt's Bees Pumpkin Spice lip balm.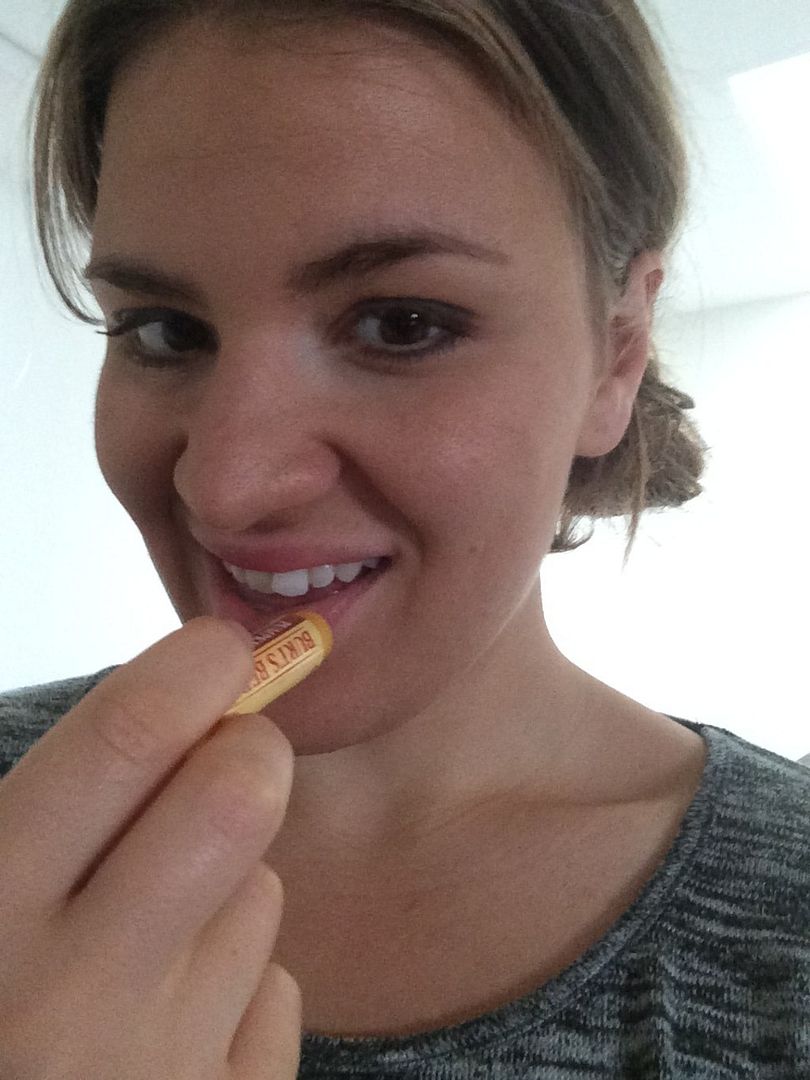 Burt's Bees Pumpkin Spice lip balm is Available Only at Target and only for a limited time. Due to the fact that it is a seasonal item, that means that you can get it during the autumn months. Your chance only comes once a year, so do not miss out on this delicious lip balm that will remind you of pumpkin pie, pumpkin bread, pumpkin lattes and just creamy pumpkin in general. It is a soothing reminder of autumn in a lip balm tube that is not be missed. So, make check the availability of Burt's Bees Pumpkin Spice lip balm in your local Target store and stock up before it is too late.